PODCAST HERE!


Weezer - Buddy Holly
If they can
fuse Weezer into a Happy Days repeat
, then surely Rocky vs Rambo is on. IT'S ON! YEAH!

Modest Mouse - Float On

Click here
to see Modest Mouse soundly mocked. Apparently the singer's fat, and this leaves him ripe for parody. However, the 'trivia' section is genius.

The White Stripes - You Don't Know What Love Is
Brother and sister? Possibly. Bit weird? I'd say so.


The Go! Team - Grip like a Vice
The Go! Team will be bringing their happy dancing music to Stirling, Aberdeen, Dundee and Inverness. Have they pissed off all the real Scottish towns? STIRLING?

Owls - Everyone is My Friend

These are your new favourite bands
. Go to them.

Ian Brown - Sister Rose
An American requested some Ian Brown. I don't even like Ian Brown. That's how dedicated I am to international diplomacy.

Amplive/Radiohead/Del tha Funky Homosapien - Video Tapez
From Rainy_Dayz, the album of remixes, all of which were originally inspired by In Rainbows. You can
download the whole LP free, and even get cover art
. That's "dope".

Lloyd Cole and the Commotions - Rattlesnakes
Peter loves these guys. However, Lloyd seems to have undergone a remarkable transformation, from Simon Le Bon to Beowulf.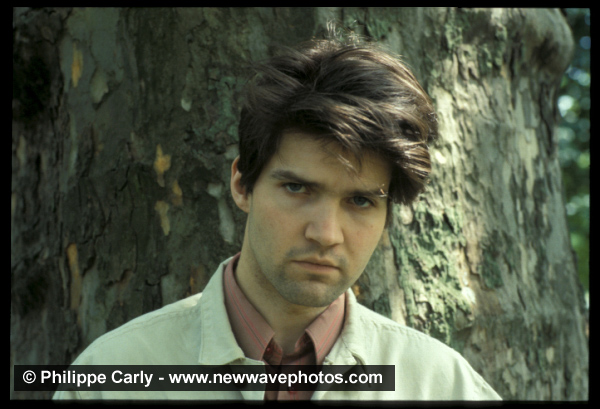 Hot Club de Paris - You Can Call Me Al
From 'mylynda' on youtube: "For those of you who are not old enough to know, I will admit that I am. The funny thing is the taller guy is a commedian actor (Chevy Chase). The little guy (Paul Simon of Simon and Garfunkle) actually does or can play those instruments and is the one singing. So little guy gets him lime light taken away by the actor who contributes nothing but acting. I hope I got all that right.
This is funny".
I'm still not convinced.

Peter's Life Lesson #3
Talking Heads - Burning Down the House
Look at
this guy's face
. That's who you'll be if you don't heed Peter's advice. He isn't disfigured or anything. He's just an idiot.


Go to
the Hype Machine
if you want some of the songs from the show. Or find some of your own, download the podcast, and make your own show at home. Which would be fun.